Benny Maldonado about and work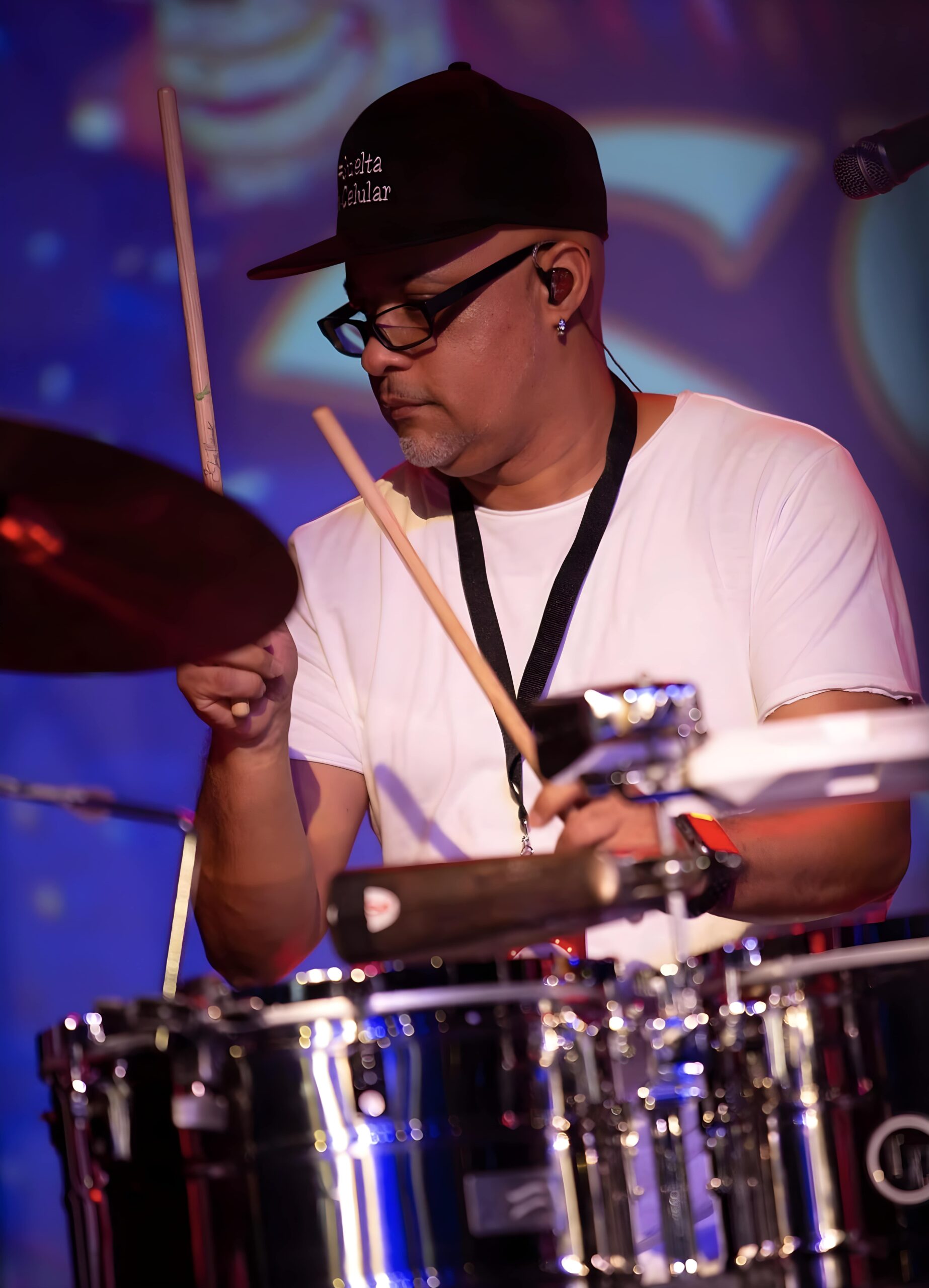 Internationally-acclaimed percussionist & music producer, Dr. Benedicto "Benny" Maldonado, is a polymath creative professional known for his musical artistry as a multi-directional entertainer possessing fluidity and expressivity as an ethno-percussionist, drummer, vocalist, dancer, comedian, and audio engineer. He is a 16th Annual Latin GRAMMY® Award Nominee for Best Latin Jazz/Jazz Album – the highest award in the music industry – and is the percussionist on performance-based recordings that have garnered 20 DownBeat® Magazine SM Awards – the highest award for jazz and commercial music education – for Small Jazz Group, Latin Group, and Blues/Pop/Rock Group categories, respectively. As CEO of BM Music Enterprises, Dr. Maldonado's cross-genre artistry as both a percussionist and recording engineer have been utilized on numerous accoladed albums and with top-industry musical artists within various albums such as Alex Acuña, Mister G, Eduardo "Gualo" Jaramillo, Dr. José Valentino, Claudia Acuña, Bruno Miranda, and Jim Walker, just to name a few. He is equally fluent in Latin music, Jazz, House, R&B, Hip Hop, Funk-Fusion, Pop, EDM, and World music.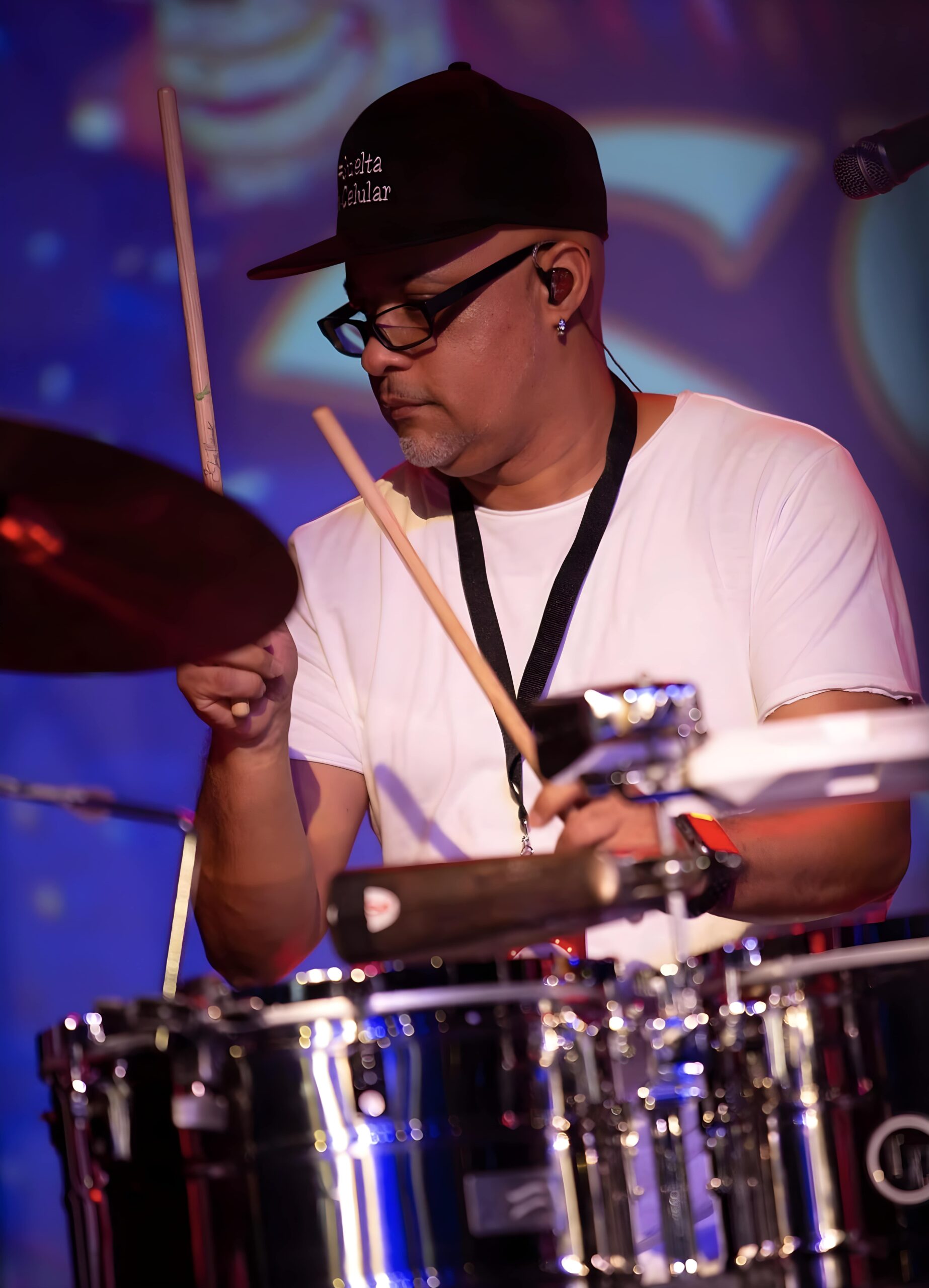 Benny Maldonado's work can be heard on the albums mentioned below. In Summer 2018, his single, " Suelta Tu Celular (Let Go Of Your Cellphone)" was released on all digital music platforms, and gained high traction on social media platforms and was placed in the Top 100 Salsa Charts for a season.
We Are One: An Exploration of Latin American Music
R&B and Pop Hits in Salsa
Benny maldonado- the performer
As an enthusiastic performer in jazz music, tropical music, commercial music, and musical theater, Dr. Maldonado has collaborated in the past with Dave Valentin, Cano Estremera, Eddie Santiago, Hector Tricoche, Roberto Roena, Brenda K Starr, Pete"El Conde" Rodriguez, Paquito Guzman, Quique Domenech, and Nacho Sanabria, Lisette Melendez, Johnny Rivera, and the Sarasota Theater Company, just to name a few.
Television appearances include Telemundo, Univision, CBS, and NBC. In 2014, Dr. Maldonado participated in as extra in the Hollywood feature comedy film, "Sex Ed", which was directed by Isaac Feder and available on NETFLIX and Amazon Prime.
In 2016, Dr. Maldonado received a Doctorate of Christian Music (D.C.M.) degree from Truth and Mercy Institute for his contributions an ethnodoxological scholar and educator who has utilized his gifts to help, empower, and inspire lower socio-economic status communities to progress in their academic and vocational pursuits.
Artist, Percussionist, Drummer
I started at a very young age in the music business, born in Barceloneta, Puerto Rico then moving to Chicago, Il at an early age, I was surrounded by different types and styles of music. This helped me to learn how to put rhythms together and find out what they were called and find their origin. But that didn't happen until years later because I was busy enjoying life as a kid, but always had to stop to listen to whatever music that was being played. Whether it was a wedding, family party, block party, or just watching television, music became such a big part of my life that I became more involved in wanting to see more of the music scenery. I dedicated myself to studying books on Percussion as well as talking and sharing with other musicians.
Later on in life I took some classes with masters in Percussion and they told me the same thing, practice practice practice, start slow and start to develop the sound and technic, then gradually speed up. Now that I'm older, I teach my students the same as I've been taught and I use everything I've learned in all of my performances and Recordings for all of my clients.